3/4 to 1 pound of liver
1 cup flour
1/2 cup corn meal
1 TBS garlic power
Puree all together.  Add water if is too thick, looking for cake batter thickness.
I use a silicone pyramid baking sheet upside down. 
With a spatula spread into the holes. 
Bake at 350 about 12 minutes.
Co-Owner of Canine Sports, Christy Thomas places 10th in the 2015 AKC National Obedience Championships at Purina Farms.  See her run here!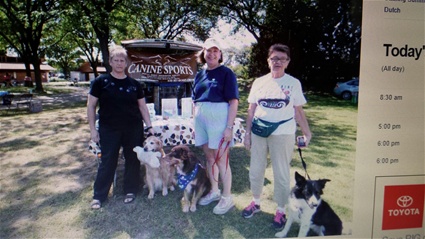 Karen, Nancy, and Joann enjoying a beautiful day at the Stein Hospice event in Sandusky, Ohio!
Woollybear Festival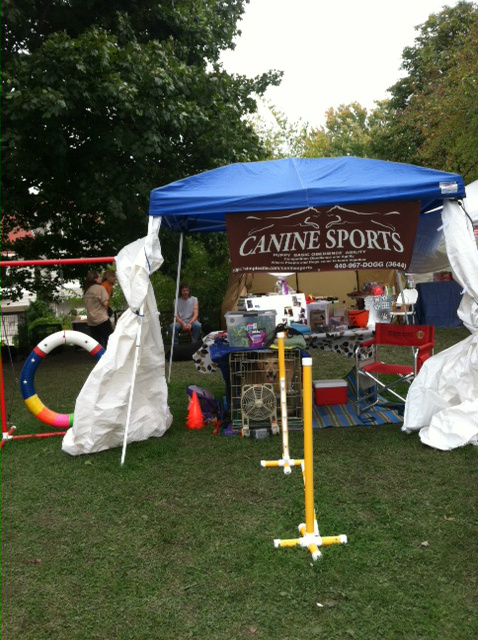 Canine Sports participated in the 42nd Annual Woollybear in Vermilion, Ohio. Rain was threatening but we made it through the day without having to put the sides up on the ez-up. We enjoyed talking to people from all over the state of Ohio!
---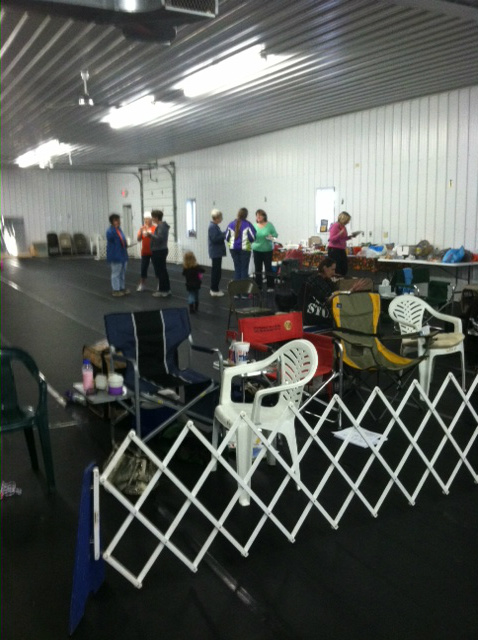 Lunch break at the Sandy Ladwig lessons in Oct. 2013. Participants came from Dayton,Toledo,Ann Arbor and from our Canine Sports family! Lots of good training ideas were shared!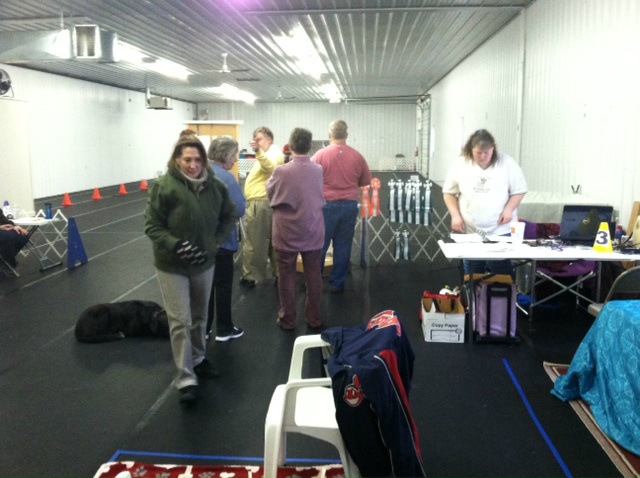 We had a really nice turn out for the C-WAGS Rally and Obedience trial in the fall of 2012.
---

Field training enthusiast attend the Mitch White seminar on how to prepare yourself for running the test. Great seminar Mitch!! Fall of 2011, 2012 and 2013